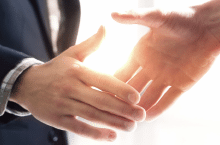 When we enter into a service agreement with a new commercial client, we view you as a lot more than simply a customer. We consider you a business partner.
The Burgess Pest Triple-C Guarantee is our way of standing behind our promises. For us, this part is easy. We've been backing up our words with industry-leading pest management for nearly a century.
The entire team at Burgess Pest Management is here for you when you need us. We're ready to Protect Your Pad.

COOPERATION
The process of working together to reach our goal of zero pest pressure means we have established a clear action plan that we promise to fulfill by working together with your own staff.
Guaranteed 24-hour response to service requests when needed.
Guaranteed documented service details available to your operations staff.
Guaranteed supervisor access and audit.

COORDINATION
Your pest management plan is easy to put on paper, but remember, those are just words. Executing the strategy takes coordination between our Customer Service Representatives, your operations staff, and our Pest Management Professionals.
Guaranteed logbook sign-in/sign out procedure when needed.
Guaranteed advanced scheduling for IPM cleanouts and tenant unit access.
Guaranteed access to dedicated customer service representative

COMMUNICATION
We maintain a simple "open door" policy at Burgess Pest, which directly impacts your service: if you see it, say it.
Guaranteed manager response to problem scenarios.
Guaranteed tenant "town hall" meetings when needed.
Guaranteed product, label, pesticide law information when needed

Schedule a Free Pest Management Assessment with our Commercial Team Leader today