HERE'S WHAT MAKES BURGESS PEST NEW ENGLAND'S #1 CHOICE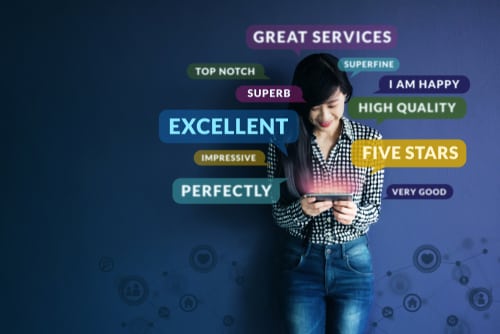 "For the past five years, Burgess Pest Management has provided extensive pest management services for Equal Exchange at our West Bridgewater, MA headquarters and our Canton, MA facility. This has included Monthly Integrated Pest Management, exterior organic rodent baiting, tick and mosquito control, and Indian Meal Moth control. During this time, Burgess Pest has strictly adhered to rigid standards of USDA regulations and organic control methods. The company is reliable, prompt, and effective. I would recommend Burgess Pest Management for large-scale distribution, food processing, and other similar facilities for effective pest management solutions."
"Burgess Pest Management is the company that services Boyajian's 20,000 square-foot production facility in Canton. They have been providing pest control for us for approximately 25 years. They are able to control pests at our facility, and maintain accurate record keeping, which is important to show during regular audits. Their technicians are accountable and reliable. I recommend Burgess Pest Management for any commercial facility."
"We use Burgess Pest Management for weekly pest control services for our USDA food manufacturing plant, as well as our three restaurants. They have recommended a series of detailed plans for each of our facilities, as a way to reduce pests, including rodents. By implementing their recommended plans, we have noticed excellent results. Their technicians arrive promptly, as scheduled, and are attentive to the service. As a company, their management is professional and courteous. I would strongly recommend using them as a pest control vendor for your commercial operation."
"I have always found everyone I associate with, from the office staff to field technicians, to be helpful, responsive, and thorough."
"The Burgess staff have been professional and friendly and I have enjoyed the results of the pest applications at my home. I live next to a pond and prior to using the Burgess service I couldn't open an exterior door without a slew of giant mosquito's coming in, never mind trying to spend any time outdoors, at night especially. This is now under control from the timely spraying of the trees in my yard. I can enjoy my space thanks to Burgess."
"Honest, professional, detail oriented, providing quality results each and every time is how I would describe Burgess Pest Management... the crew is friendly, hardworking and incredibly thorough providing a service I feel is unmatched in their industry."
"We have used Burgess Pest Management for the past several years! They are truly a reliable company and are always quick to assist us with any pest issues we may have. We have had Burgess Pest Management treat our 3 - acres of land for mosquitos & ticks and have noticed a significant difference. We highly recommend this company for both personal and business use as they truly are professionals!"
"I have engaged the services of Burgess Pest Management for the properties that I manage for close to 25 years. The staff and ownership are responsive, courteous and knowledgeable. I would recommend Burgess Pest Management for your residential or commercial needs."
"Wooded Acres has been using this company for most of our 8 years of operation. They come out every other month to inspect and treat for anything that might be going on. If anyone is looking for a great company, we use the plan they offer for schools. It's a great added protection that they offer to us and we are glad to be a part of."
"Yesterday, one of your representatives came, as scheduled, to spray for ants. He was knowledgeable about the infestation, and courteously answered questions by my wife and me. He has been here before and, once again, we were impressed with his personable demeanor and service. I wish I had thought to ask his name. From the young woman who so courteously answers your phone, to every representative who has served us over several years, your folks have never disappointed us.  It is refreshing to deal with a company which obviously chooses and trains its personnel so well."